Open Badges on Rail. Young Europe - Rethinking Democracy

112 young people from all over Europe were involved in this youth event to commemorate the 25 years anniversary of the fall of Berlin wall. This youth educational project took participants on the train journey from Berlin via Vienna to Prague and back to Berlin by train.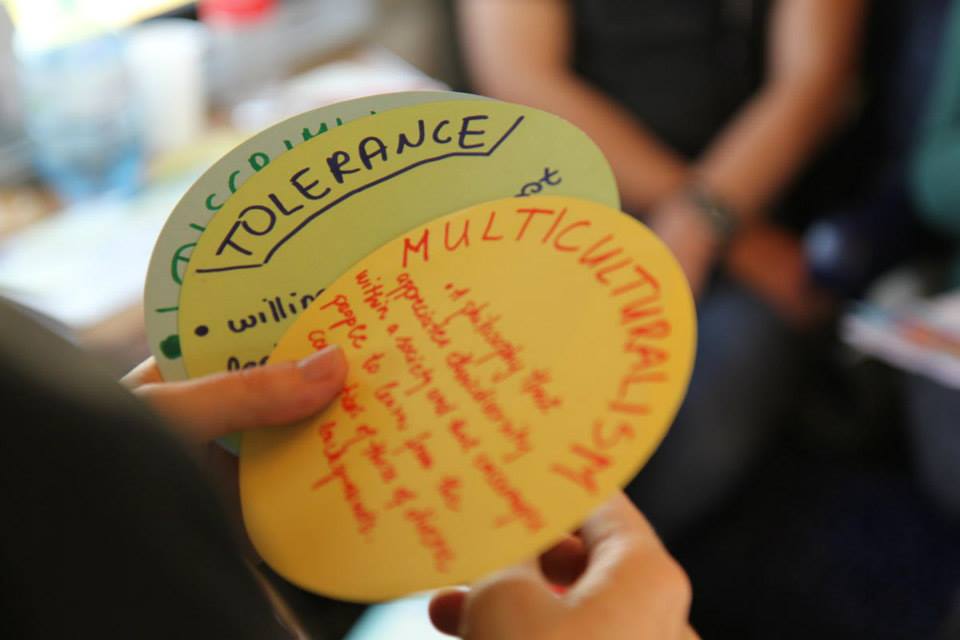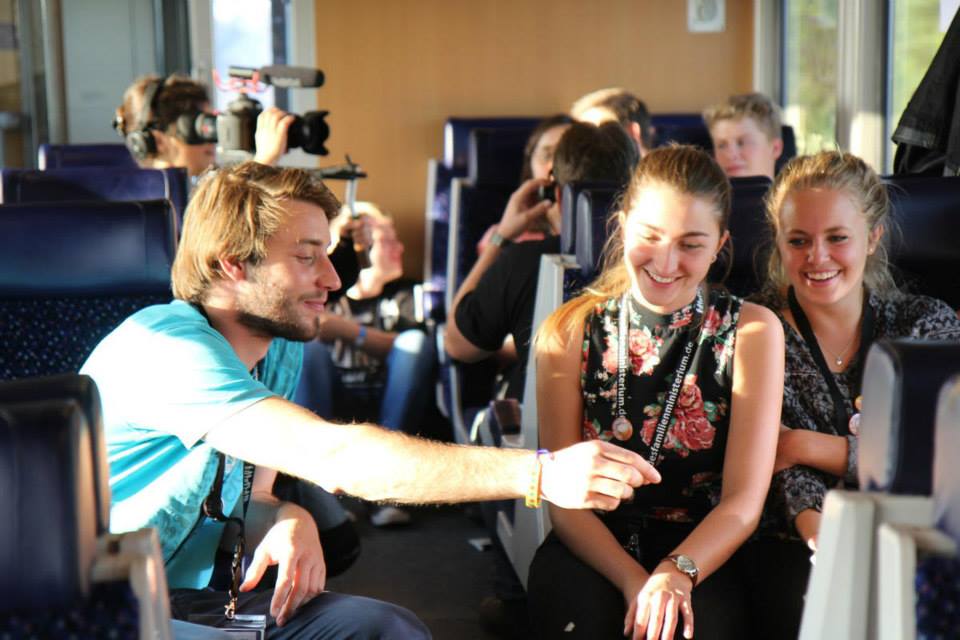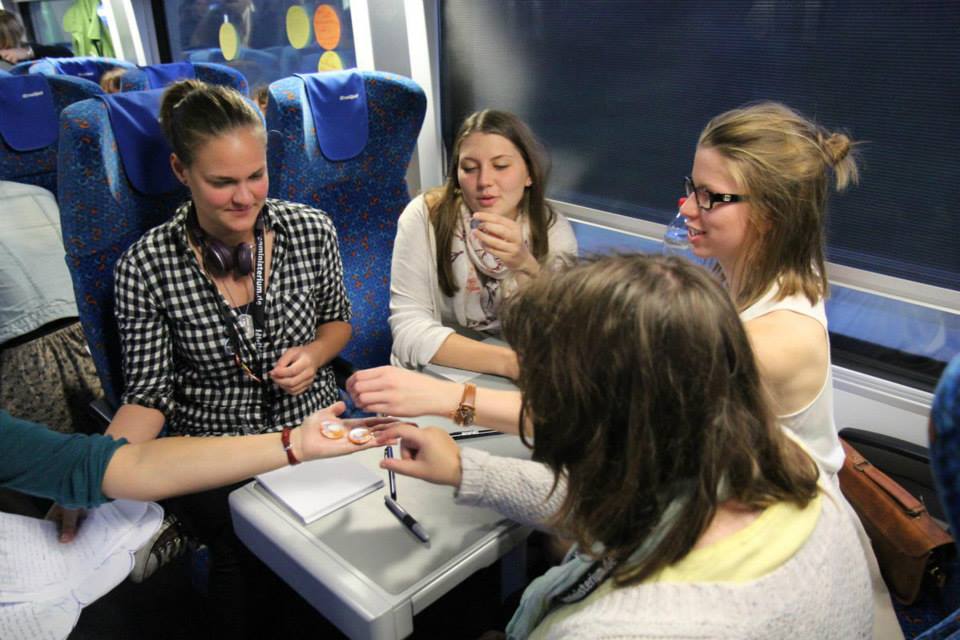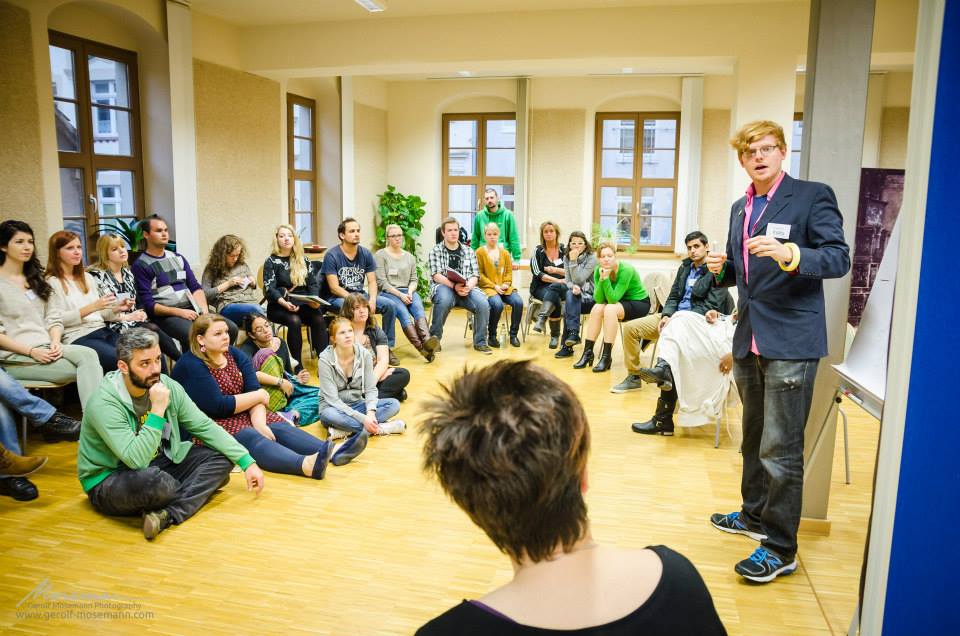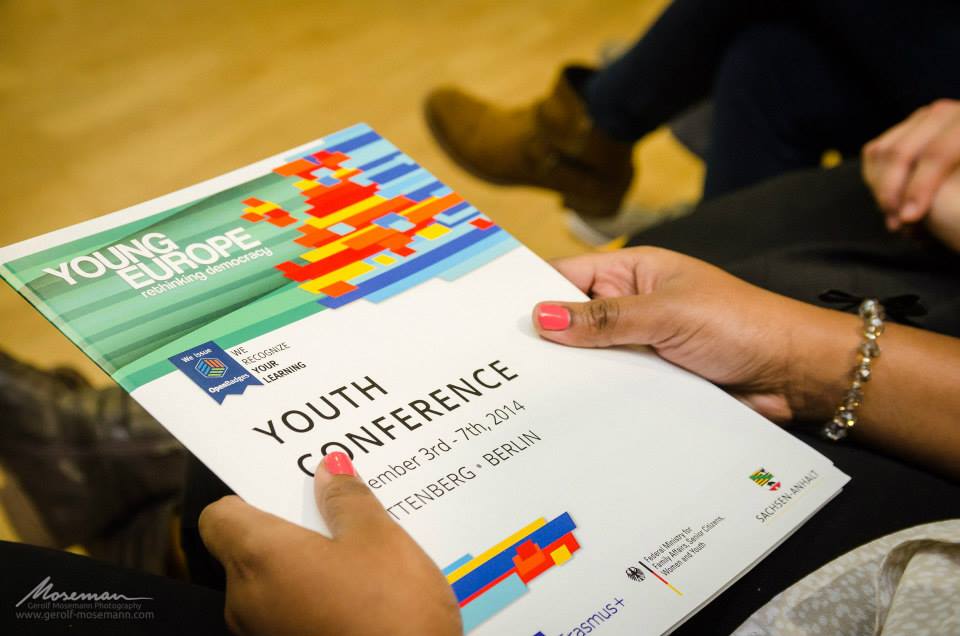 During the train ride 14 workshops were offered young people platform to exchange their ideas about democracy and discuss them with each other. They could meet contemporary witnesses and politicians to exchange views on the role of young people in Europe. Via city rallies, the young people got the chance to explore democracy in Vienna and Prague.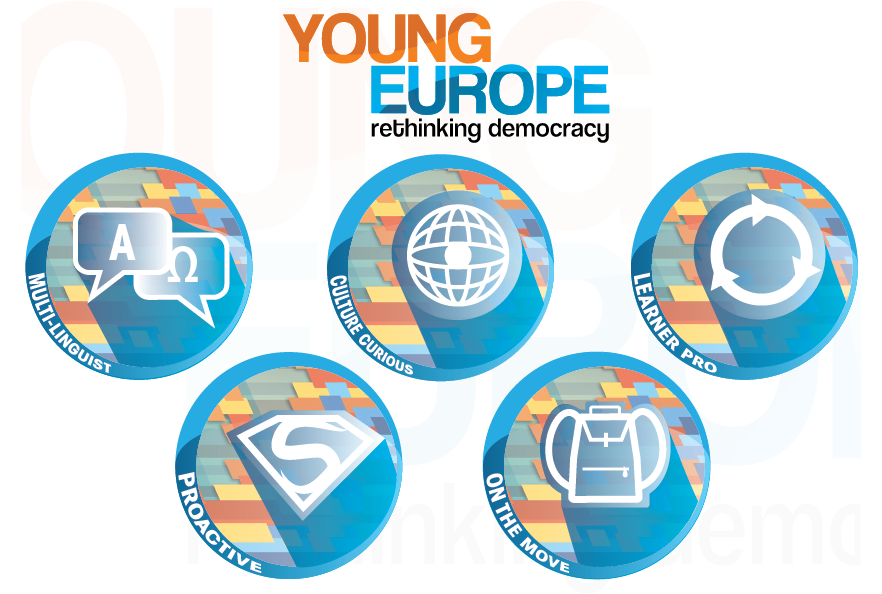 Tailor-made system of Open Badges supported and recognised learning happening during this exciting journey. The participants created their individual badges, facilitators offered 14 workshop badges, Badgecraft team introduced 5 mobility badges and 2 badges for facilitators. To gamify the experience "EUfie" feedback badges were given to young people enabling them to provide each other feedback and create a positive atmosphere within a group. All the achievements were recorded in the Personal Achievements Pass.
Badge system included several types of badges:
created by participants themselves

created by Badgecraft team

created by project team
Moreover achievements of both participants and facilitators were recognised within a project.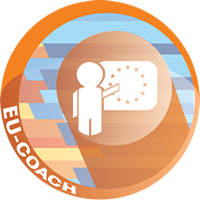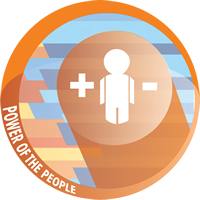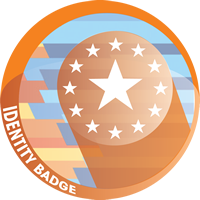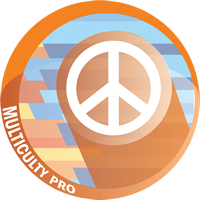 Daniel Adler, project manager at GOEUROPE, Germany
"By using Open digital badges in this project we strengthened participants' and group leaders' awareness of the learning process. During and after the project I enjoyed a lot to seeing participants sharing their achievements through social media, being proud of their individual learning outcomes and receiving a lot of attention from their peers."
Gino Cornelius, exchange participant, The Netherlands
"The use of open badges is ideal for showing what international qualities one may have or has developed during an international study or training program. Open badges helped me to focus on my skills as it is not only useful but also fun. One of the badges was ''Multi-linguist'' - a badge which could be earned by speaking different tongues, which in my opinion is important to get connected to all people."
Sandra van de Kraak, youth worker at Breakthrough Foundation, The Netherlands
"Working with Open Badges made it more visible what young people talked about during their youth exchange. Discussions became more transparent and transportable to their peers. Also after the youth exchange, when young people shared their badges in social media, the conversation kept going on with other people in the network of the young people."
Badge system implementation was possible by making the process offline (as on the train there was no wifi, participants were getting wearable badges with claim codes, their learning was reflected and recorded on printed 'Personal Achievement Pass'). Whenever there was internet available, participants could collect their badges on-line using Badgecraft badge claim features.
Do you think we could badge underwater world as well?! Challenge us!